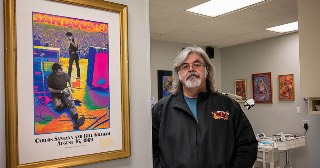 Dr. Bernardo Gonzalez III aka Dr. Rock
In 1981, under the oversight of the 24th Street Merchants and Neighbors Association, Dr. Gonzalez helped organize the 24th Street Fair later known as Fiestas de las Américas. Following the sucess of the fair, he joined Roberto Hernandez, then director of RAP (Real Alternatives Program) and other community organizations to create the Mission Economic Cultural Association or MECA.
MECA took over the organizing of the 24th Street Fair and Cinco De Mayo festivals, which at that time were run by Gonzalez and Mission Neighborhood Centers. Later, Gonzalez became president of the organization and ran it from 1990-1992. In 1983, after completing his studies at UCSF School of Dentistry, he opened his practice: Dr. Bernardo Gonzalez III Dentistry.
While fulfilling roles of dentist and community organizer, Gonzalez also became involved in the music industry. He worked as security staff for Bill Graham Presents, rubbing shoulders with iconic bands like The Grateful Dead, Rolling Stones and others.
In 1985 Gonzalez became the manager of Malo, the Latin Rock band that produced the hit "Suavecito." In this position he worked with rock legends like Bill Graham, Jerry Garcia and Carlos Santana.
During this time Gonzalez's office served as a place for music gatherings, and today the space encapsulates this history as a makeshift museum of Latin Rock, displaying awards, posters, guitars, photos and other gems from Gonzalez's time in the music industry that capture his unique and lasting contributions to the Latin Rock scene.
Dr. Gonzalez became "Dr. Rock" when a patient, Arturo Carrillo, came in for dental work. Upon seeing all the rock memorabilia on the office walls, Carrillo started calling him Dr. Rock, and the name stuck as the two worked together organizing Carnaval for many years. From this came the name Dr. Rock & Latin Rock, Inc.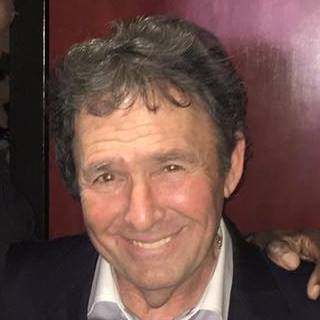 Jeff Trager - Senior Producer
In 53 years of the music business, promoting records and concerts, producing and managing, Jeff has worked with The Rolling Stones, Linda Rondstadt, The Eagles, Curtis Mayfield, Ray Charles, The Gap Band, Pavorotti, The Bee Gees, Moody Blues, Joni Mitchell, Kool & The Gang, Gap Band, Lenny Williams, Rick Stevens, Ike & Tina Turner among others. Jeff was responsible for the breaking "Nights in the White Satin" by the Moody Blues, "I've Been loving you too Long" by Ike & Tina Turner, "Help Me" by Joni Mitchell, to the academy award winning "Theme to the Chariots of Fire" by Vangelis. Continues to promote concerts and fundraisers for public schools in Solano County and for Breast Cancer Awareness as well as creating the Vallejo based festival "Dock Of The Bay". Jeff has co-produced with Dr Rock & LRI, the 10 very successful Voices If Latin Rock Autism Awareness Benefit concerts.